Hi all…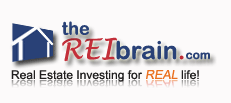 The REI Brain Blog – Real Estate Investing for Real Life is a part of www.theREIbrain.com (an ever growing real estate investing, business building, and life success resource). 
I'm the founder of www.theREIbrain.com and a fellow real estate investor.  I started theREIbrain.com in late 2006 and am building it everyday with the work of a network of real estate investors I know around the country.  The REI brain is much more than real estate investing… we realize that there is more than one side to real estate.  Most sites preach the techniques of real estate investing.  We believe a successful real estate investor should be well rounded and be solid in the big three aspects of REI:
Having the right mindset and environment for success
Building a solid business that contains systems for setting you free
Learning the tested and "real world" real estate techniques to use that will help you reach your life's goals. 
Without having a solid foothold on all three, an investor is leaving a lot on the table. 
The REI Brain blog is about getting you the newest techniques, news, cool resources, and stuff that really works in the complete picture of successful real estate investing. Oh… and a bit of my own commentary to boot!
So who am I?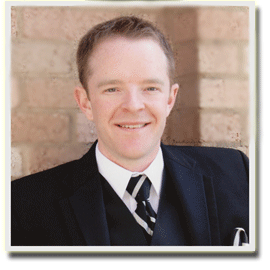 I'm a real estate investor and entrepreneur from Portland, Oregon who loves golf and building multiple streams of income anywhere I can.  I bought my first investment property when I was 21 and didn't use a dime of my own money!  It was a 4 plex and has cashflowed nicely from day one.
I'm 24 now (as of early 2007) and am going full steam ahead in my investing and entrepreneurial endeavors.  My main focus (in addition to theREIbrain.com) is continuing the growth of Settlement Professionals Inc., a national appreciated asset advisory and structured settlement firm, of which I was recently appointed Vice President.  I'm in charge of the appreciated asset advisory division of the company and help sellers of real estate or businesses plan their exits to minimize taxes and meet their goals.  It's fun work building our business and I get to work with people all over the U.S.!
My next investing project is to rehab a 4 unit apartment complex I own and do a 1031 exchange into a larger property (I have a bit over $100k in equity… so should be able to get a decent property to add to my portfolio!)
I'll keep you posted on my progress from time to time… but mostly will write about stuff you actually care about… how YOU can more successfully invest in real estate and meet your lifes goals with real estate.
I look forward to helping you reach your life's goals through real estate and sharing my experiences in my journey on the same path.
Trevor Mauch
Founder of TheREIbrain.com