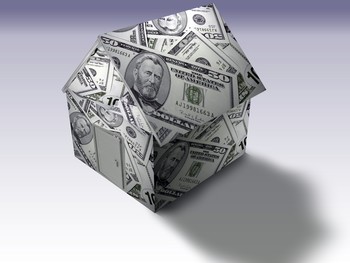 Are you prepared for the investment market to get even more crowded?
That extra cash from the big guys will probably squeeze out littler investors who are just getting started… It's already tough, and it's gonna get harder.There's a ton of money about to flood from Wall Street into real estate again.
The New York Times reported that American Homes 4 Rent announced last week that it's preparing to sell securities tied to $500 million worth of debt onsingle family homes.
The article continues:
American Homes 4 Rent, which went public in August, has tapped JPMorgan Chase, Goldman Sachs and Wells Fargo as its bankers for a debt deal that is expected to be sold by the end of the first quarter, these people said.
While this securitization market is still in its infancy, a recent Wall Street estimate put potential financing opportunities for the single-family rental industry as high as $1.5 trillion. Already some members of Congress and economists are worried about another credit bubble.
"The investment and lending opportunities are immense and perhaps just beginning," Jade Rahmani, a real estate analyst with Keefe, Bruyette & Woods, wrote in a recent report.
In just the last two years, large investors have bought as many as 200,000 single-family houses and are now renting them out, according to the K.B.W. report.
The private equity giant Blackstone Group sold the first single-family rental securitization of its kind last fall, a $479 million bond, attracting six times as many investors as the private equity firm could accept, a person involved in the deal said.
Investors like mutual funds and insurance companies bought slices of the bond, which are backed by the rental homes owned by Blackstone's company, Invitation Homes.
The rental business is still dominated by landlords who own and manage only a handful of properties. Wall Street has found a way to finance them, too. Cerberus Capital Management and Blackstone have started businesses that lend to small-time and medium-size investors.
And there are discussions about bundling many of these small loans and securitizing them also.
"That's the part of the business that will take off," said Stephen D. Blevit, a lawyer at Sidley Austin. "Providing cheap financing to mom-and-pop investors who save their pennies, buy a few properties and do all the maintenance themselves."
There's nothing more frustrating for seasoned investors than the search for financing. We've heard too many stories of bankers who just don't get it… they reject lenders because they "own too many buildings" – not because their debt is too high or their credit is bad, but because they have too much property.
The reluctance of banks to lend to residential investors has kept the private money market so lucrative. Private money lenders have been able to charge really high rates simply because banks weren't lending.
So yet again, Wall Street has their eyes on the cash prize… of real estate investment.
Do you think this will help small "mom and pop" investors to get access to cash, or is this just another mechanism to push the little folks out of the way to make room for the huge industrial investors?
And the question that remains… is it another housing bubble?
We'd love to hear your thoughts.