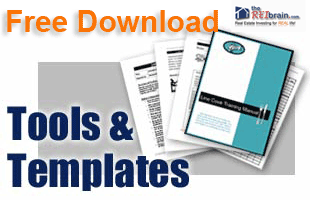 What's your office procedure when people call up asking for details about a particular property you own? Do they go straight to voice mail? Does your receptionist take a message? Or do you have the information readily available?
This Internal Property Fact Sheet is a handy form to have on hand for any vacant property you own. This way anyone who answers the phones in your office will have this reference readily available instead of having to take a message and call the prospect back. It has space for the address, appraisal price, existing financing, and other notes, such as school information and the closest grocery stores and banks.
You'll leave a much more professional impression if you make copies of these fact sheets regularly and train your staff how to deliver the information and how to then schedule a viewing before the prospect hangs up.
As always, our attorneys make us say it… these forms are for reference only and you should always pass any forms you use for your business by a competent attorney in your local area to make sure they jive with all state, federal, and local law.
Download free Internal Property Fact Sheet
Download Instructions:
Right click on the download link below
Click "Save As" or "Save Target As"
Save it to your computer
You must be a member to download.
If already a member you can login at the top of the blog.
If not yet a member you can go here to Join for free.
[download#92#image]
Go ahead and download the free Internal Property Fact Sheet form above and return the favor… tell us what's been working for you in your market! Just post a comment below or shoot us a message through our contact page anytime letting us know about your successful marketing piece.
Remember to subscribe to our RSS feeds and our newsletter to make sure you don't miss out on any new updates for real estate investing marketing pieces, checklists, tools, resources… and other great stuff that will help you get an edge in today's real estate market. No… serious… click on through and subscribe … it's FREE!