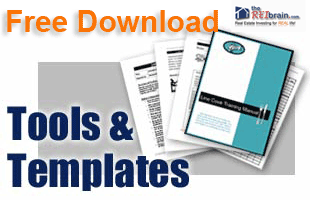 Performing a tenant background check can be tedious but it's a necessary part of being a property owner or rental manager. Before deciding to let a complete stranger move in to your property, find out a little about their rental history from previous landlords.
This Landlord Verification Form asks basic background questions, such as the number of late rental payments; how many times payments were late; was there any damage to the property; were there any neighbor complaints; and is the tenant moving voluntarily or through legal eviction process.
Timely and honest answers from previous landlords will either reinforce that you have a good applicant or that you should continue your search.
As always, our attorneys make us say it… these forms are for reference only and you should always pass any forms you use for your business by a competent attorney in your local area to make sure they jive with all state, federal, and local law.
Download free Landlord Verification Form
Download Instructions:
Right click on the download link below
Click "Save As" or "Save Target As"
Save it to your computer
You must be a member to download.
If already a member you can login at the top of the blog.
If not yet a member you can go here to Join for free.
[download#93#image]
Go ahead and download the free Landlord Verification Form above and return the favor… tell us what's been working for you in your market! Just post a comment below or shoot us a message through our contact page anytime letting us know about your successful marketing piece.
Remember to subscribe to our RSS feeds and our newsletter to make sure you don't miss out on any new updates for real estate investing marketing pieces, checklists, tools, resources… and other great stuff that will help you get an edge in today's real estate market. No… serious… click on through and subscribe … it's FREE!