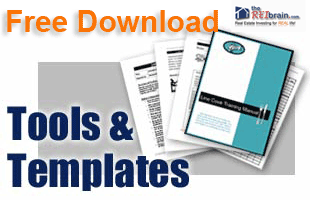 First impressions – or curb appeal – are vitally important. What the tenant or buyer sees first can often impact whether you close the deal and if you get your asking price.
But there are some landlords and/or investors who either don't care about their properties or who have suffered financial losses these last few years and their properties have fallen into disrepair. Unfortunately, having even one eye sore on the block can drastically impact your property's value.
If you find yourself in this situation, use this Housing Inspection Petition to gather the support of your neighbors to get a housing inspection done for violation of housing codes. There's plenty of lines for signatures and very simply states that you believe the property is in violation.
It's always best to check with your town authorities to find out if you need a certain number of signatures or other information to get the process started.
As always, our attorneys make us say it… these forms are for reference only and you should always pass any forms you use for your business by a competent attorney in your local area to make sure they jive with all state, federal, and local law.
Download free Housing Inspection Petition
Download Instructions:
Right click on the download link below

Click "Save As" or "Save Target As"

Save it to your computer
You must be a member to download.
If already a member you can login at the top of the blog.
If not yet a member you can go here to Join for free.
[download#95#image]
Go ahead and download the free Housing Inspection Petition above and return the favor… tell us what's been working for you in your market! Just post a comment below or shoot us a message through our contact page anytime letting us know about your successful marketing piece.
Remember to subscribe to our RSS feeds and our newsletter to make sure you don't miss out on any new updates for real estate investing marketing pieces, checklists, tools, resources… and other great stuff that will help you get an edge in today's real estate market. No… serious… click on through and subscribe … it's FREE!