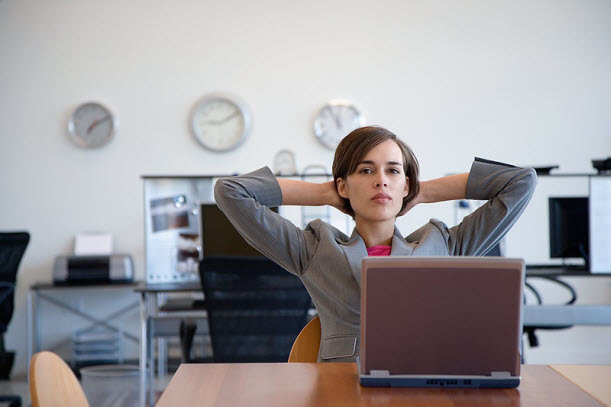 A study by Steven Blair, a public health professor at the University of South Carolina, found that "men who reported more than 23 hours a week of sedentary activity had a 64 percent greater risk of dying from heart disease than those who reported less than 11 hours a week of sedentary activity." Therefore, a traditional desk job could be hazardous to your health.
Blair's study isn't the only one that says sitting for long amounts of time is hazardous to your health. Dr. Rikke Krogh-Madsen of Copenhagen tested a group of non-smoking healthy men in their twenties. When she forced them to reduce their walking to 2,000 steps per day they had a 60 percent increase of insulin in their blood, plus higher risk of heart disease and an increase in abdominal fat. That was all in 2 weeks!
If you are an office worker or employ office workers, you will want to keep everyone healthy. Increasing health care costs give you an obvious financial reason; as well as fewer sick days to slow down the work. Here are some ideas to implement in your workers' days at the office:
Take your meetings to go. It's not hard to brainstorm or solve problems while walking so grab your pen and paper or smartphone and head outside.
Don't be afraid of a silly looking desk. Treadmill desks and standing desks are becoming increasingly popular. The British Journal of Sports Medicine states that desk exercise is a proven weight-loss mechanism. There are some big name companies investing in treadmill desks for their employees and getting a good response.
Short and sweet can't be beat. Instead of sitting all morning and then putting on walking shoes at lunch to get an hour of exercise, get up every 15 minutes and move around. More interruptions in the sitting times is more beneficial. It's not only the total time that you sit; it's how long you were sitting without moving. Encourage short breaks throughout the day.
Start a wellness program at the office. Nutritionists or personal trainers can help you customize a program just for your business. It might be intimidating at first but these types of programs are proven to reduce sick leave, health care costs, workers compensation, and disability claims.
Any change you make – however small or large – can improve the health of you, your employees, and ultimately – your company.
If you enjoyed this article, get email updates (it's free).