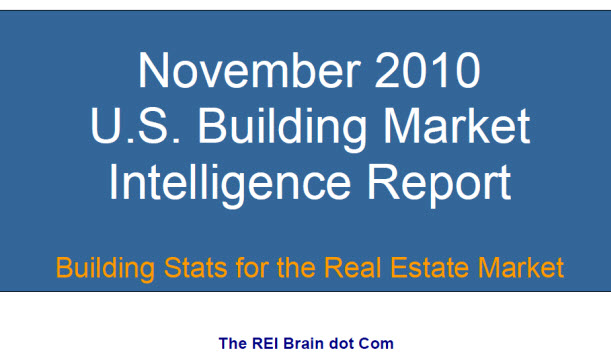 As we look forward to a new year, it's obvious that the housing market has not stabilized and there are too many uncertain factors to say that it will stabilize in 2011.
Sure, housing prices are stable at the moment, thanks in part to the tax credit and robo-signing delays but projections show 2+ million distressed sales in 2011 and 2012. So long as we have such a high inventory, new home builders will certainly struggle.
Many thanks to our friends at John Burns Consulting for sharing their in-depth stats every month. It's interesting to see how many adults now think that renting is the safer way to go rather than home ownership. Adults today often don't have the required cash for a down payment and they still see a risky job market.
It will be interesting to see what our steps our government will take next year to rectify the housing situation.

November 2010 2010 U.S. Real Estate Building Statistics Report