Every time we put out a new free real estate investing or rental property management form … it seems to attract a quite a bit of traffic… and people really love the free resources we provide.  Afterall… over here we run by a different profit model (advertising) so we don't have to charge you for 99% of all of the information we give you (unlike most other real estate investing websites).
Anyhow, last week I started sending out these Mold Guides to all of my tenants to help prevent mold in my apartment buildings.  A bit of preventive maintenance and education goes a long way to combat future more costly problems from happening.
If you own rental properties in humid climates like:
Portland, Oregon
Florida
South Texas
The South East
Seattle (and the rest of Washington)
etc.
… you should really provide your tenants with a Mold Prevention and Clean Up guide .
I found this really great guide a few months back and think it's a really great starter guide for Mold prevention and maintenance in apartment buildings.
To download the guide free to reference or use in your property management activities… follow the instructions below.  Just FYI, the guide is in PDF format… so you may want to simply download it and use it as a reference to build your own guide… or you can use this PDF to actually print off and send to your tenants.
Dowload Instructions:
Right click on the download link below

Click "Save As" or "Save Target As"

Save it to your computer
You must be a member to download.
If already a member you can login at the top of the blog.
If not yet a member you can go here to Join for free.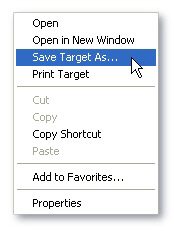 If you have real estate or business related documents for forms that you'd like to share with everyone… feel free to email them to me through the contact info on our contact page.
If you enjoyed this article, get email updates (it's free).