"Green" or environmentally-friendly homes and properties are a hot trend. Many investors are getting in on this market because it offers so many opportunities – including lower building costs and high buyer interest.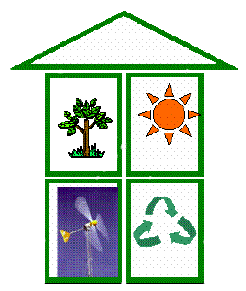 Many private real estate investors and large real estate companies are putting the focus on "green" buildings. It's no wonder. Many large corporations are moving into green buildings, looking to lease green offices or are looking for sustainable construction retail spaces. Homebuyers, too, are often attracted by the idea of environmentally-friendly apartments and homes.
Green homes and offices are one of the fastest-growing segments of the building industry. Experts approximate that in 2007, 5% of all new U.S. commercial construction got the U.S. Green Building Council's Leadership in Energy and Environmental Design (LEED) certification. McGraw-Hill's 2006 Smart Market report predicts that by 2010, 10% of all new commercial construction will be green.
Some private real estate investors are investing in already-built green buildings while others are investing heavily in half-empty buildings that can be rebuilt or renovated into more sustainable buildings. According to McGraw-Hill's 2006 Smart Market report, going green makes sense for investors; green buildings can yield 3% higher rents and a 7.5% increase in a building's value over traditional non-green properties. For investors, buyers, and renters, green properties make financial sense, too. Experts say that green buildings can shave 10% of utility costs each year, and some buildings save much more than that. All experts are predicting a rise in commercial and residential green homes in the next ten years.
For investors, green homes can mean:
Better management. The costs of operating a property are smaller when the utility costs are slashed.
Savings. Over and above the savings realized on utilities, some municipalities are promising incentives and even tax breaks linked to green real estate.
Interest. As more people show interest in green properties, being able to offer such options mean more interested buyers and renters. Going green may be the best way to stay competitive in coming years.
Timing. Since green homes and commercial properties are just starting to take off, now is the time to get started on the ground floor – before other investors try to elbow in on the market. This is the ideal time to start specializing in this market, before there is more competition.
Ecology. Of course, the whole point of green buildings is that they are gentler on the environment, something that benefits us all.
A new market. Whether you are a new investor interested in building a niche or a seasoned professional looking for a new area to expand into, the green market is something innovative to try. Private real estate investors at every stage of their careers can take advantage of this market to launch or build their businesses.
To Massive Profits,
Brad Wozny